Lazio and Milan legend Nesta's message to Perugia players and fans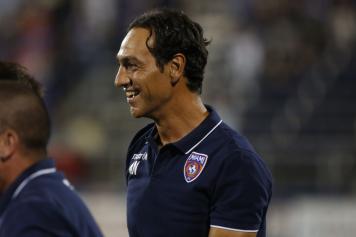 15 May at 19:30
Lazio and AC Milan legend Alessandro Nesta took charge of Serie B club Perugia until the end of the season. The former Italian international had few things to say to the fans and the players.
"The fans if they have any problem come to me and we can solve it, in words of course because physically I can not take it anymore," Nesta, who previously managed Miami FC
said
.
"The module? Now let's see, I do not want to upset anything, but we must be ready to do a couple of modules and can not improvise.
"The players? Diamonds I've known him for some time, I've played against him, he's a nuisance in the field.
"I've studied Perugia from Christmas, so I know everything. The leaders in this team are there, I do not make names, but there are many men, I found very responsible people, who do everything to make things go well in the locker room."