Lazio, Ciro Immobile receives a one game ban : the latest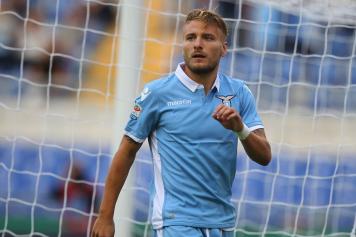 13 December at 20:25
Lazio weren't very pleased with this past week's result as they lost to Mihajlovic's Torino by a 1-3 score line in Rome. The turning point in this game was the red card which was shown to Lazio front-man and Italian national team player Ciro Immobile. Here is now what the FIGC decided in his case:
Immobile will be suspended one game and he will also have to dish out 10 thousand euros for his actions.
This means that he will skip Lazio's next Serie A game versus Atalanta but he will be back the following game when Simone Inazghi's team take on Crotone. This ban does not influence his availability for tomorrow's Lazio Coppa Italia game.
Immobile has been one of Lazio's best players this season as he scored 19 goals and added 6 assists in only 19 games for his club. If there is good news out of this for Lazio, it's the fact that Immobile wasn't given a longer ban....