Lazio fans to players: 'Milinkovic-Savic and Luis Alberto fake talents hunting for cash'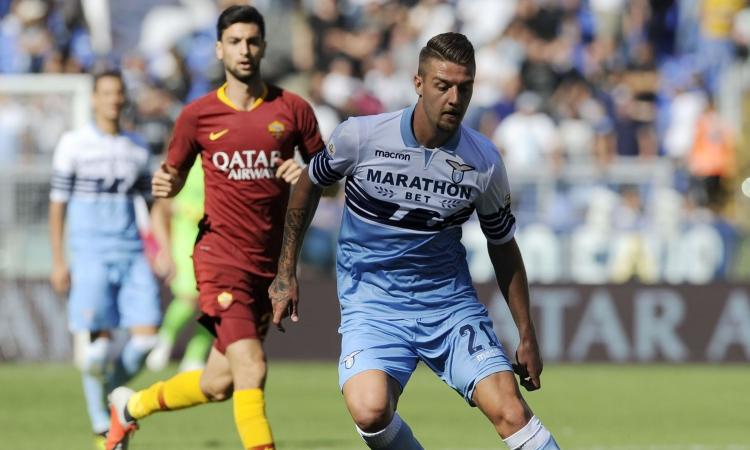 2018-07-10 - 15:15
The situation as Lazio is very tense at the moment. The club from the capital lost two consecutive games, firstly the derby against Roma a week ago and then away at Frankfurt against Eintracht 1-4. And it seems the fans are not happy with some of the performances shown by the players.
The main targets of criticism are Luis Alberto and Sergej Milinkovic- Savic, who are having a disappointing start to the season.
Before the Serie A clash against Fiorentina, scheduled at 15:00 at the Stadio Olimpico in Rome, Lazio fans showed a very cryptic banner for the Spanish attacker and Serbian midfielder.
"Milinkovic-Savic and Luis Alberto, fake talents who are just hunting for cash," it said. Between crazy evaluations, contract renewals, the fans now expect answers on the field from the players, Inzaghi and the management.
Lazio currently sit 8th in the Serie A table with 4 wins and 3 loses in 7 matches. Today is another opportunity for the
Biancoceleste
to move up the table to more desired areas.