Lazio, Immobile: "I decided to stay as I turned down more money..."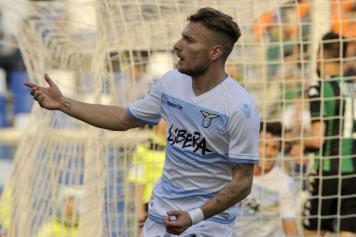 18 October at 21:19
Ciro Immobile had an amazing season last year for Lazio as he attracted the interest of many big clubs all around the world. The Italian star striker finally ended up renewing his contract with Lazio up until June 2023. Here is what Immobile had to recently say on the matter as he spoke to the
Lazio Style Channel (via Ilmessaggero):
" Lazio? When I am playing and I hear the Lazio fans chant my name, this motivates me a lot. I love to play for Lazio and it is an honor for me. Renewal? Yes I decided to renew my contract with the club despite receiving bigger salary offers. Passion? Well my father passed his passion for football to me. I always wanted to play football even at a young age. Football is now my life and I am happy to be able to play. Training? It is very important yes, we work hard to improve. We work on our tehcnique, general tactics, mentality as well as our shape. I always love to have fun and joke around...".
For more news on the matter you can visit
Calciomercato.com.