Lazio, Inzaghi: 'It will be hard to recuperate Anderson. Keita? There is a lot of talk...'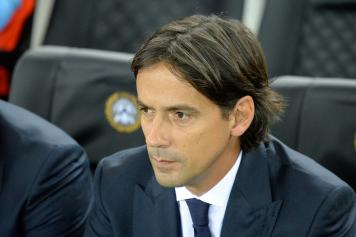 12 August at 19:55
As Juve will be taking on Lazio tomorrow in the Italian Supercup, here is what Lazio boss Simone Inzaghi had to say to the press:
THE FINAL - "We are in good shape and we prepared a lot of things ahead of tomorrow. I think that this game comes at a good time for us".
COPPA ITALIA - "We are unlucky against Juve so we will have to be perfect. We deserved to lose the Coppa Italia, let's hope we will do better tomorrow...".
FELIPE ANDERSON - "We will evaluate his conditions but it won't be easy to have him tomorrow. He told us that he is at our disposal...".
FORMATION - " I have a few doubts let's see. Lucas Leiva has adapted well, he is a great leader".
BIGLIA - " We tried to keep him up until the end. I even tried to talk to him about staying with us ...".
JUVE WITHOUT BONUCCI - " He is a great player but Juve still have great quality anyways..."
KEITA - " There are a lot of talk, I am observing everything...".
By Nicola Balice, adapted and translated by Jean-Luca Mascaro (@CalcioNews89)