Leipzig boss confirms Liverpool target Naby Keita will stay with the club next season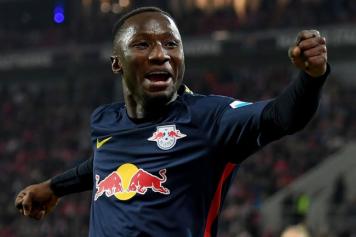 29 July at 17:35
After seeing his side narrowly beaten in the opening game of the Emirates Cup 2017, RB Leipzig boss Ralph Hasenhuttl confirmed that his midfield star Naby Keita will be staying at the club for the next 12 months. Calciomercato.com's Steve Mitchell was present as he gave the latest on the Naby Keita situation.

In his press-conference, Hasenhuttl stated that; "It's 100% clear that Naby will be staying with us and will be playing the season with Leipzig".

We stated at the start of the transfer window that we would begin next season with the players who finished the last and nothing has changed. Naby Keita is one of our most important players and we are 100%sure he will be in our team this year".

He was then asked what the chances would be of the club changing their mind if Liverpool, who are the 22-year-old's biggest suitors, came in with a third attempt to which he replied; "Null".
The conversation then moved on to the summer of 2018 when the player is reported to have a €50M clause that can be activated. Hasenhuttl explained that; "When you play such a famous season as we did last year then it's normal for players to be put into the spotlight. I'm sure there will be the same interest next summer too. As for the clause, I cannot speak about the details of his contract."