Leonardo: 'Arsenal-Barcelona ok, but there is also Inter for the Champions'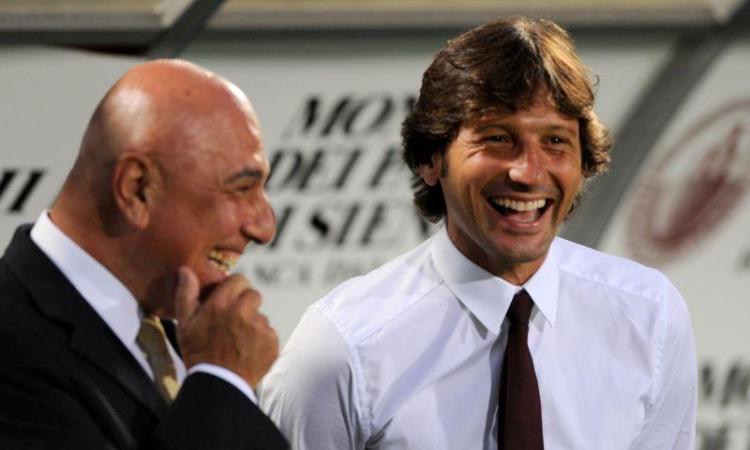 2011-18-02 - 14:00

"I think about us, the rest does not worry me." Leonardo replies to Galliani, who yesterday played down the Inter's comeback. The Inter coach said in a press conference in Appiano Gentile: "I am very happy with our rankings and everything we do on the field, it was important to win. I am not counting because there are still 13 games, a third of the championship. For example I do not know how many points Milan made in a certain amount of days".
Back to the Champions: "It's not a problem; rather it gives us a positive charge. We want to win everything, it is impossible to choose between league and cup. The team allows us to change players and always aim for success, managing our energy and also mental fatigue. This team can do it very well. There are things that make me angry. You can not hear people say that only Arsenal and Barcelona make the show, Inter are champions of Europe and you can not forget what it did. In general, Italian football may needs its structure looked at, but I think it is still at very high levels. "
Cagliari: "Lucio and Sneijder will not be there, but it is not to keep them for Bayern. If they were 100% I would have called them. Donandoni is a very sensitive person that I really like; he brings good things to football. The latest results of Cagliari were good; they play an attacking football and it will be an open game".
"I am very happy with Ranocchia, he was very good because it is never easy to arrive halfway through the season. Then there's Cordoba who is an example of an extraordinary player, a silent leader. All are incredible, even the captain Zanetti, Cambiasso, Stankovic , Maicon, Materazzi, Eto'o and Pazzini. Each one does extraordinary things. Nagatomo gave a very positive response; he has even overcome the prejudices of being the first Japanese player in a great team. In Florence, in a match that was hard to read, did well even though he started a little tense".