Leonardo Bonucci: "Why I left Juventus for AC Milan"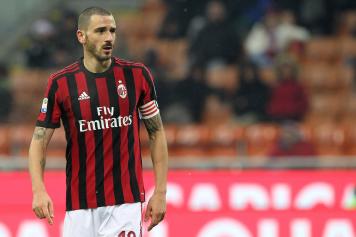 14 December at 20:00
During AC Milan's Christmas party for their youth team set up, Italian international defender Leonardo Bonucci was present to answer questions from the children as well as the gathering media.
The former Juventus defender explained that: "I am just starting out with this jersey on my back, but wearing it and winning with it is a ticket to history. Therefore, I hope you all manage to achieve that dream, but make sure you always have fun. I hope life smiles on you."
Then a little girl asked him why he decided to leave Juventus for AC Milan to which Bonucci replied: "Let's just say the answer would not be suitable for a little girl! This is making me sweat more than 90 minutes on the pitch. Let's just say that some things happened that brought both Juventus and myself to this decision. As soon as the Milan opportunity presented itself, I grabbed it with both hands, without thinking twice, also thanks to the work of Marco Fassone and Massimiliano Mirabelli. In life and in relationships, there can be discussions, and we decided to go our separate ways."
Nima Tavallaey Roodsari (@NimaTavRood)