Leonardo finally reveals why he joined Inter in 2010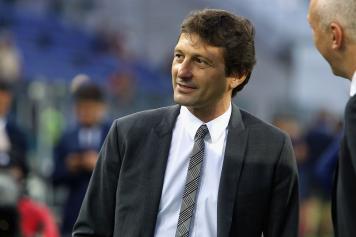 12 October at 09:45
AC Milan sporting director Leonardo has revealed why he joined rivals Inter Milan as the club's manager back in 2010.
The Brazilian had two stints at AC Milan as the club's manager, with the second one overseeing his retirement in 2003. But Leonardo had become the AC Milan manager back in 2009 following the departure of Carlo Ancelotti to Chelsea. Months after that, he had taken up a role of the manager at Inter Milan too, after the sacking of Rafa Benitez.
Leonardo was recently about
his move to Inter by MilanNews.it
and he revealed as to why he took up the controversial decision back in 2010.
Leonardo said: "I went to Inter for several reasons, but the main trigger was Moratti . I had several relationships with the Brazilian Inter players when I played and tried to stay close to Ronaldo and help him.
"Our relationship was born there. With Carlotta, I shared a thousand projects and I met Moratti thousands of times. This is now the fourth time I have returned to Milan. And its all based on emotions."
For more transfer news and updates, click here
Kaustubh Pandey (@Kaus_Pandey17)