Liga: Barcelona vs Sevilla 4-2, as it happened...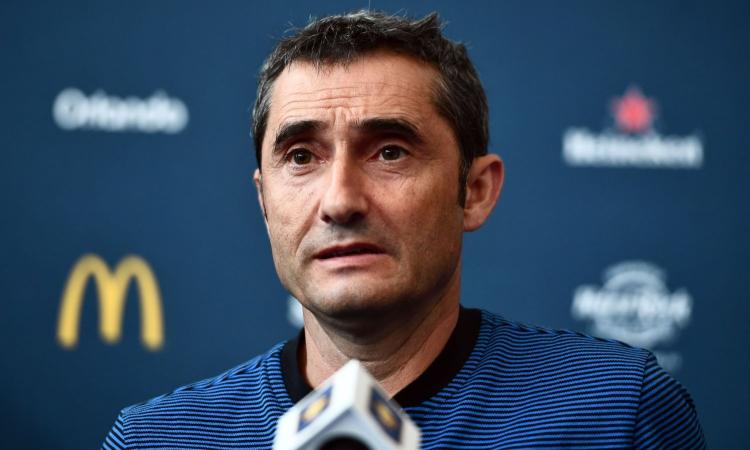 2018-20-10 - 22:50
FC Barcelona will be playing against Sevilla soon in La Liga's big game of the day. Follow all of the action with us here on
Calciomercato.com.
MATCH PREVIEW:
- Sevilla are top in La Liga for the first time since March 2007, after beating Barcelona 2-1 in that season. Sevilla won the La Liga title the last time they were top of the table on after eight games of a season (1945-1946).
- Sevilla have only won one of their last 22 games against Barcelona in La Liga (D5 L16), 2-1 in October 2015, keeping a clean sheet only once in the process.
- Sevilla are winless 15 games in La Liga at Camp Nou (D2 L13), conceding 40 goals there during that run (2.7 per game).
- Barcelona are unbeaten in their last 40 home games in La Liga (W32 D8), their best unbeaten streak at home in the competition since November 1993 (40 - W34 D6).
- Sevilla have lost more finals against Barcelona than any other team in their history (8), including the Copa del Rey 2018 (5-0) and Supercopa de España 2018 (2-1).
- Barcelona's Leo Messi (11) and Sevilla's Pablo Sarabia and Wissam Ben Yedder (nine each) are La Liga's top scorers in all competitions this season.
- Barcelona's ​​Leo Messi has hit woodwork more times (six) than any other player in La Liga this season. In fact, that is two more times than any other team this season.
- Barcelona's Leo Messi has scored more league goals against Sevilla than he has against any other side (24, 15 at Camp Nou).
- If Sevilla's André Silva scores in this game he would be the first Portuguese player to score in La Liga at Camp Nou since Diogo Salomao with Deportivo de La Coruña in 2015, excluding Cristiano Ronaldo.
- Barcelona manager Ernesto Valverde's teams ​​have always scored at home against Sevilla in his ten previous La Liga meetings with them (W8 L2), at an average of 2.1 goals per game.​
LIVE COMMENTARY: