Liga president Tebas: "We don't miss Ronaldo..."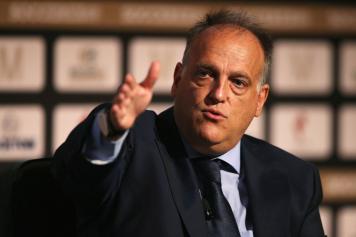 13 October at 23:05
Cristiano Ronaldo moved from Real Madrid to Juventus this past summer as this was "the big transfer of the summer".
La Liga president Javier Tablas spoke about the departure of Cristiano Ronaldo as he spoke to the
Daily Mail
, here is what he had to say on the matter:
"Cristiano Ronaldo? Well we don't really miss him. We would certainly like to have all of the best players and even coaches in our league like José Mourinho and Pep Guardiola for example but we have been working hard to expand the La Liga brand over these past few years. This is worth more than any individual player or coach. If Ronaldo left la Liga four years ago then yes I would've been worried but not at this moment in time. EPL? They don't have a player who won a Ballon d'or since the Owen days so I am not very worried. I think we have a very strong brand now in La Liga so we are happy...".
For more news on the matter visit Calciomercato.com right now.