Lineker: England should write off World Cup, play youth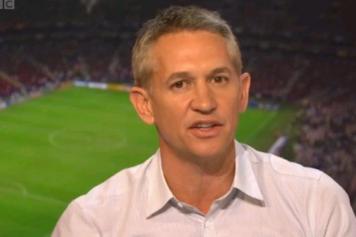 16 May at 12:55
England legend Gary Lineker believes that the Three Lions shouldn't approach the upcoming World Cup with the intention of winning it.
Speaking at the launching of the BBC's coverage of the competition, the former Barcelona, Everton and Leicester man said that Gareth Southgate's team weren't realistic contenders anyway, but had a very bright future.
In his opinion, England should focus on developing young players like Trent Alexander-Arnold and Ryan Sessegnon.
"If I was Gareth Southagte I would sell this on youngsters," he said. "I would say this is an experience, take total pressure off them, say, 'It is all about experience, we are not going to do particularly well, we are not going to win this World Cup.'
"I think people will buy that because in four years' time we are going to be a serious force in world football, there's no doubt about that. We have got some great young players."
"Just write it off, we haven't realistically got a chance, you never know what might happen in tournament football, but we haven't currently enough world-class players. You need half of your team to be world-class to be favourites in a competition like this and we haven't got that at the moment, but we will have that in four years and six years.
"Ruben Loftus-Cheek, Trent Alexander-Arnold, Ryan Sessegnon, bring them in and give them that little bit of experience. [Southgate should] choose his squad, have back-up and let those players go on holiday and know whether they're in or they're out. It's better for everyone. It'll help them focus."