Lionel Messi and Cesc Fabregas' wives are in London, here's why...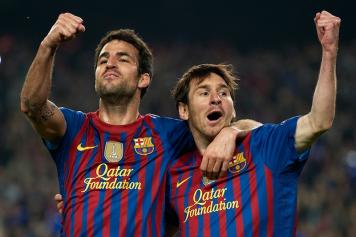 23 October at 08:00
Lionel Messi and Antonella Roccuzzo anticipated their trip to London according to
Mundo Deportivo
as they have already arrived in England. On Monday, the Argentine superstar will ​participate in the Fifa "the best" award show as he is one of the finalists alongside Cristiano Ronaldo (Real Madrid) and Neymar (who is now with PSG). Messi and his wife visited their good friends Cesc Fabregas and his wife Daniella Semaan. You can view some pictures of both wives bellow in our gallery section here on
Calciomercato.com.