Lippi: 'Napoli the anti-Juve; Juve favourites for UCL'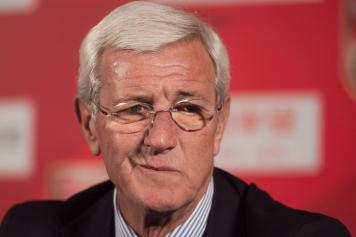 25 October at 15:15
Juventus secured an impressive 1-0 victory against Manchester United at Old Trafford on Tuesday evening – in what was an important win for the Bianconeri; in a famously tough ground to visit. Speaking after the game with
Il Corriere dello Sport
, Marcello Lippi, the last manager to win the Champions League with Juventus, reflected on the match:
"The feeling that it was the right season have been felt by many almost immediately. what I think for years. The team, already twice Champions finalist in recent times, on the international level had now arrived close to the trio of the strongest clubs: Real, Barça and Bayern. Well, now it's time to say that Juventus guide the small group of the favourites.
"Allegri? He has matured yet, it's one of the most important worldwide coaches who heads one of the strongest teams in the world. Juve treble? Juve have always started a season trying to win everything, even in the past, also with me: a psychological characteristic that was not a sign of presumption, but of awareness of one's own strength: experience teaches it: if you want to win something, you have to try to win everything. To put it this way is wrong, even if I understand the paradox: let's say that this time, the feeling is that Juve can win everything.
"Who can stop Juventus in Italy? Compared to the beginning of the championship, I would say that we must record a strong growth of Inter, also at European level, meanwhile it has found a ranking that is more in line with its value. Then there is Napoli, masterfully led by Carlo Ancelotti, the Juventus championship I think they can only compete for them. Would Marotta surprise me at Inter? No, we are talking about a professional of the highest level, who has concluded the relationship with Juventus. Gravina? I met him at the time of the National team: a serious person, with very good intentions."
For more news, views and features,
visit our homepage.