Live: Buffon confirms Juventus departure; Agnelli pays tribute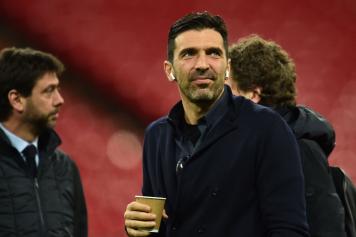 17 May at 12:37
Barring any last-minute surprises, Gianluigi Buffon will announce his long-awaited departure from Juventus during a press conference which is due to be held at the Allianz Stadium in Turin at 11:30 CET.
The 40-year-old goalkeeper has enjoyed a stellar career and is rightly considered one of the true greats of Italian football, having made more than 500 appearances for the Bianconeri since joining them from Parma in 2001.
However, this may not spell the end of his time on the pitch just yet, as he is prepared to wait on offers from UEFA Champions League clubs such as Liverpool and PSG.
You can follow his media briefing live on Calciomercato.com, where we will provide quotes and reaction as and when events get underway in Turin.
Agnelli: "Gianluigi Buffon has been with us all the way on this long roller coaster ride of a journey, with its lows and then the return to Paradise. We will be forever grateful for his loyalty. What we know is that Szczesny will be defending our goal next season, as Buffon and so many champions have done before him.
"Buffon knows that he has my full support for the future. I wish for him to enjoy Saturday at Allianz Stadium. I'd just like to say a massive thank you to Gigi."
Buffon: "A big thank you to the president for his kind words. It's a very emotional day for me and I'm here off the back of an extraordinary and wonderful journey, shared with people who have cared about me greatly. For that, I have always tried to do my best.
"Saturday will be my final match for Juventus and to end this journey with two trophies and with the president and the entire Bianconeri world by my side, it will be very special.
"I'm proud to have played to the best of my ability right up until now, with performances which befit both myself and this club. I make this decision in a calm and happy state of mind, which is not to be taken for granted for a sportsperson.
"If I feel as strong as I do at the age of 40, that is all thanks to Juventus and the mentality here. My own philosp=ophy is built around that of the club and I shall continue to live my life in that way, as that's the only way I know how to achieve results.
"The most exciting proposal for my career off the pitch has come from the president. Next week, after a few days to reflect, I shall make up my mind and follow my best instincts.
"I'm convinced that Juventus needs to plan for the future and, as someone who has spent many years as a player and several as club captain, I am the first to understand that.
"If my future lies off the pitch, it will be necessary to undergo a training course in order to understand the right path to take and what role I could occupy.
"I can confirm that I'll be staying away from the national team. There are several young keepers who need to gain experience to grow.
"If I decide to contnue my on-pitch career, it will boil down to whether I still have the necessary drive and strength. It's something that I'd need to think long and hard about. I don't want to end up playing in lower leagues."