Live Serie A matchday 8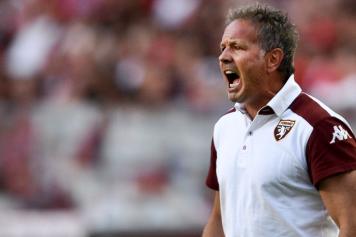 15 October at 14:20
The big match of Serie A matchday 8 will be played tonight but this afternoon there will be some more interesting games in Serie A. Bologna-Spal, Crotone-Torino, Sampdoria-Atalanta, Cagliari-Genoa and Sassuolo-Chievo play at 3 pm.
Torino are without Andrea Belotti who picked up an injury and could remain out of action up to a month, Cagliari want to return to victory after three successive defeats but Genoa will battle it out to leave the relegation area.
Eyes on Guagliarella vs Papu Gomez in Sampdoria-Atalanta, whilst Sassuolo boss Cristian Bucchi has one last chance to save his job at home against Chievo.
Check out the live results here.