LIVE - Agnelli and Allegri to meet over dinner - the latest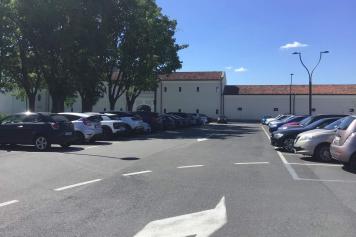 15 May at 21:40
The day of the meeting between Andrea Agnelli and Massimiliano Allegri has arrived. "Now it's their turn," said vice president Pavel Nedved a few hours ago. Follow the day of the face-to-face meeting live on Calciomercato.com.
21:00 - Agnelli and Allegri will meet over dinner this evening to discuss the future of the manager, who reportedly could leave the club.
18:20 - Agnelli has left the headquarter along with Nedved, though the former is still inside the training centre. No meeting took place today.

14.30 - Juventus' training is about to begin, after that Allegri could meet Agnelli at the club's HQ.

13:00 - Massimiliano Allegri has arrived at the Juventus sports centre and is preparing to direct today's training session. For now, there would be no contact with the management before taking the field with the team.

12:20 - According to the first rumours learned from our staff, the decisive summit between Agnelli and Allegri could be held tonight, at dinner, without any other club representatives like Nedved and Paratici taking part. It is not to be excluded that the discussions could continue tomorrow with a further meeting.

12:10 - Vice president Pavel Nedved has arrived at the venue a few minutes ago. Together with Paratici, he has been pushing for a return of Antonio Conte to the club, though at the moment this hypothesis seems unlikely, as it is not appreciated by Agnelli.
Il vice-presidente della #Juventus Pavel #Nedved è appena arrivato in sede, dove Andrea #Agnelli si trova dal primissimo mattino. E' atteso per oggi l'incontro decisivo per il futuro di #Allegri pic.twitter.com/xZuwCWUM8X

— calciomercato.com (@cmdotcom) May 15, 2019
12:00
- ​Juventus president Andrea Agnelli is at the headquarters at Continassa from around 8:15. No trace, for the moment, of Massimiliano Allegri, who will direct the training session scheduled for the afternoon.