Napoli, Sarri: 'Man City from another planet'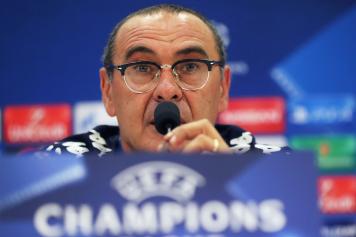 16 October at 19:46
Napoli boss Maurizio Sarri is talking at the City of Manchester Stadium ahead of Napoli's Champions League clash against Manchester City.
"We are here to win the game but this is the less important game for the qualification. They [Man City] should win all the games. I don't know if I will rotate players, maybe my players think they perform better in Serie A, it's normal but we must believe in ourselves."
"I don't care about the leadership in the Serie A table. We are happy for this positive start to the season but the advantage we have on Juve is not enough, I would be crazy if I thought it."
"Man City are from another planet, they could all the games of the group. We would be advantage to qualify if we take home some points tomorrow. We will represent Italy tomorrow. We will have to face Inter after the mid-week game and we have just faced Roma. Before the last game of the group we will face Juventus and that proves how bad the Italian federation is."