Liverpool: Klopp refuses to rule out Coutinho' January Barcelona move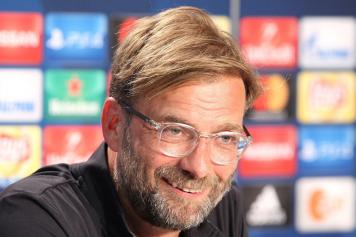 23 October at 10:42
Liverpool boss Jurgen Klopp refused to rule out Coutinho's January exit amid rumours that the Brazilian could be moving to Barcelona.
Talking about the player's future at the end of the Tottenham clash, Klopp told English media: "I have no idea and I am not going to talk about it. In general we want to create a situation where everybody is happy and everybody feels part of the project. Nobody is thinking about January or June. Let's see what will happen during the transfer windows."
​Klopp's words have been reported by
Mundo Deportivo
that claims Coutinho and Liverpool have a secret plan to part ways in the January window if Barcelona makes the right offer.
The Reds are reported to have agreed to sell Coutinho if the right offer is made. The Premier League giants, in fact, wanted Coutinho to play the Champions League with them so he could have not played the same competition with any other club until the end of the season.
Barcelona will try to lower the player's transfer fee given the fact that he can't play in Europe until the end of the season but what's for sure is that Coutinho's speculations are well far from being over.