Liverpool manager Jurgen Klopp: "It was a nice night at Anfield"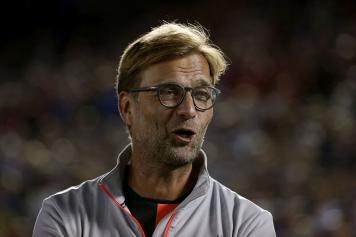 07 December at 09:30
After having destroyed Spartak Moscow by 7-0 in their final group stage fixture of the Champions League, Jurgen Klopp was elated with his players when he spoke with BeInSports.
Klopp began by praising his players saying "nobody could have imagined beforehand that it would go like this, it was an all or nothing game for both teams. Spartak Moscow are a really difficult team to play, maybe noone thinks so after tonight but they are really good. We opened the game in a perfect way, we passed the way we wanted to play, it was a nice night at Anfield."
The former Borussia Dortmund manager then continued by referring to the match against Sevilla stating that "at half time I told the team that i don't like to talk abotu the obvious things, but a lot of the people in the stadium will now think that we've won the match because we're 3-0 up. We need to show that we have learned from our mistakes, play football again."
In conclusion Klopp was asked about setting the goal scoring record in the group stages of the Champions League for a Premier League side: "It is all good. I have nothing to moan about tonight. We changed the system a little bit, we played 4-4-1-1, as we wanted a clear structure in defence, we've had some problems in the past when we've been too fluid in our attack."
Nima Tavallaey Roodsari (@NimaTavRood)