Liverpool midfielder 'flattered' by Juventus interest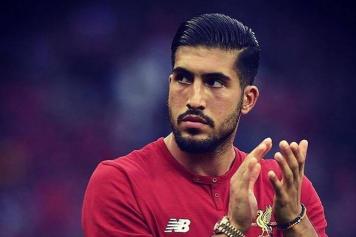 12 October at 12:30
Emre Can is happy at Juventus' interest in him, according to a recent interview,
and claims that "you never know" about the future.
The German international has struggled to fit in at Liverpool, despite scoring five goals in Premier League action last season. He has done better this season, starting five games and providing two assists.
"It's always an honour to receive an offer from such a renowned club, but currently I am only focused on the season with Liverpool," Can told German newspaper Kicker.
"My agent takes care of the rest. The Premier League is the most interesting in the world, but you must always respect other big clubs and leagues.
"You never know what will happen. And I don't know what Jurgen Klopp plans.
We here at Calciomercato revealed this morning, however, that Juventus didn't consider him to be such a priority.
They are more interested in signing Rodrigo Bentancur for good for €9 million, a fraction of the €30m they believe that Can is worth.