Liverpool-Napoli: Ancelotti insists he has no regrets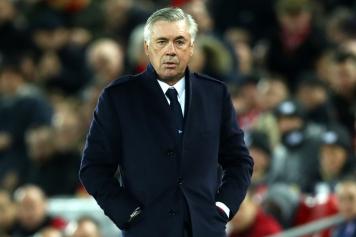 11 December at 23:44
Napoli boss Carlo Ancelotti spoke to
Sky Sport after the Azzurri's Champions League elimination at hands of Liverpool:
"We need to accept the verdict, we are so sorry. We had the chances to go through but we didn't do anything different from the expectations. We were close and we are embittered now. But we'll take this disappointment to Europa League even though it's less important than the Champions League"
​
"I think Liverpool would score two goals if they had to score two. The thing is, we had to score one goal. I have no regrets. Di Maria scored against us in the final minutes but we also scored in the stoppage time against Liverpool. We did what we have to, we fought until the very last minute of the group stage and that's already a kind of win. Milik? He stopped the ball very well, there is nothing I can tell my guys, they did everything I wanted. Honestly, we did all we could. We are sorry and motivated, we'll use this motivation in Europa League".