Liverpool news: Ramos hasn't apologised to Karius for concussion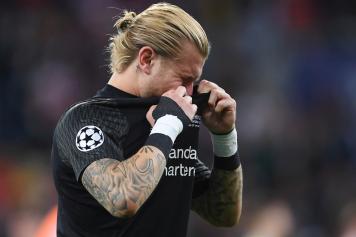 24 September at 16:00
Loris Karius claims that Sergio Ramos has never called him about what happened in the Champions League final in Kiev.
The Liverpool shotstopper - who is now on loan at Besiktas - is remembered for two horrific clangers, though it later emerged that he was concussed, likely because of a clash with the Real Madrid captain.
Ramos himself was in the firing line for bringing down Mo Salah, which many angry Egypt and Liverpool fans was a deliberate ploy to dislocate his shoulder.
Real eventually ran out 3-1 winners, lifting their third straight Champions League.
Speaking to Bild (via goal.com)
, the German had this to say:
"No. I don't think that he has got my number. He's a hard player but I have nothing against him personally.
"I don't know whether he did that on purpose, but that doesn't matter to me in the end. Only one person knows and this is Sergio Ramos. I went down and thought: 'What's going on now?' No reaction from the five referees. I felt the adrenaline rushing through my body and thought only about playing on."
"A concussion was proven, and it harmed my spatial vision. The club asked me to go see a specialist. But again, I won't use this as an excuse. I performed constantly throughout the whole season, so you can put it this way: under ordinary circumstances I cannot explain those mistakes."