Liverpool or River Plate? Where is Mascherano heading after Barcelona?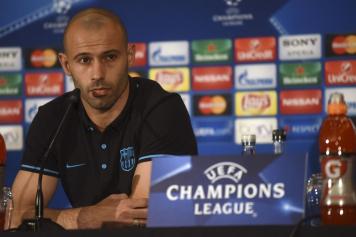 11 November at 09:00
Despite having more than 18 months left un his current deal with Barcelona, Argentinian midfielder turned defender, Javier Mascherano, has decided he wants to leave the Blaugrana at the end of the season.
According to reports in several Argentinian media outlets, the former River Plate player is negotiating with his former club to return to the club in June 2018, a year before his deal with the Catalan giants expires. The player nicknamed Jefecito and was born in 1984, has played for West Ham as well as Liverpool who are also reportedly interested in
bringing him back to Anfield
.
Javier Mascherano spent 4,5 seasons at Anfield mainly playing under Spanish manager Rafael Benitez before moving to Barcelona ahead of the 2010/2011 season for a reported transfer fee of €24 million. Since then, he has featured 332 times scoring just once over all competitions helping the club win 17 trophies, including 2 Champions League titles as well as 4 Primera Division titles.
Nima Tavallaey Roodsari (@NimaTavRood)