Liverpool rival Chelsea for £65m striker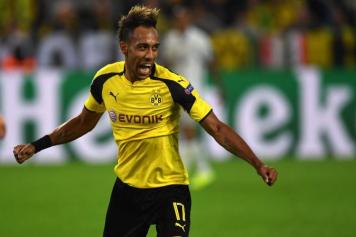 14 July at 13:30
Liverpool are set to join the Pierre-Emerick Aubameyang race,
according to the Sun.
The £65 million striker has been chased by Chelsea, Real Madrid, PSG and, most lately, AC Milan.
His price could increase, with Borussia steadfastly refusing to comment on the rumours, and club CEO Hans-Joachim Watzke repeatedly emphasizing that it was up to the former Milan reject to decide his fate.
"I know nothing concrete. I know everything from the media only, and I know from my long-term experience that not everything that's written there is true," he said to Kicker back in May.
"Let's just wait and see. If Pierre-Emerick feels like he wants to leave, he will certainly approach us. But this has not happened yet."
The Sun claim that both Chelsea and Liverpool have contacted Aubameyang, but that the 28-year-old is currently closer to Liverpool.
The Reds are Coached by Jurgen Klopp, who helped catapult Aubame to fame in their one-and-a-half seasons together in Germany.
The Gabonese star has scored 85 goals in all competitions for the club and become one of Europe's most sought-after striker, belying Milan's decision to dump him for mere peanuts back in 2011.