Liverpool star confirms: I was interested in Barca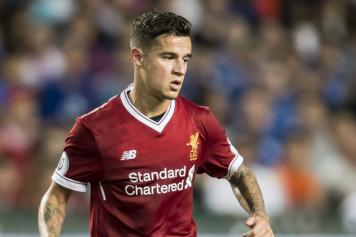 17 September at 12:10
Philippe Coutinho has confirmed that he "was interested" in Barcelona, but still claims that
"it's a great honour" to play for Liverpool.
The Brazilian was at the centre of a summer-long transfer saga, with Barcelona trying to snag the 25-year-old for a sum believed to be above
€
150 million.
"What happened is that I received an offer, and in life sometimes you're interested and sometimes you're not, but in my case, as everyone knows, I was interested and sowas my family," he told ESPN Brazil.
Coutinho was reported to have handed in a transfer request and told Jurgen Klopp of his desire.
"It was a difficult month for me, but now it's all over and I must focus on having a good season, helping my team, thinking about Liverpool and the national team," he continued.
He had arguably his best year with the Reds last season, scoring thirteen EPL goals and adding seven assists.
"I've always respected Liverpool, the fans, the players and their board members.
"It's a great honour to receive an offer from a great club, but so is being here. Liverpool are a great club."