Liverpool to share £20,000 prize money amongst it's young fans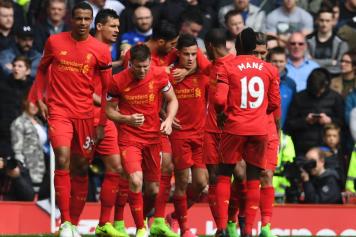 20 May at 16:30
It will not be the most important thing on the Liverpool players' minds when they take to the field against Middlesbrough at Anfield tomorrow afternoon but it will be certainly be seen as a wonderful gesture towards their young fanbase.

As Jurgen Klopp's men look to secure victory that will see them gain at least a play-off spot in next season's Champions League, an afternoon without any disciplinary issues will also see the Anfield club pick up £20,000 for winning the Fair-Play award for being the cleanest team in the Premier League.

Up until 2015 (when ironically, the Reds also picked up the award) the winners gained automatic entry into the Europa League but since then, it has been replaced by prize money which is to be used on projects related to respect and fair play. Should Liverpool secure victory, they will put the money to good use.

The club has announced that it will use the purse to knock £75.00 off a season-ticket for fans aged between 17 and 21 and was agreed at a supporter/club meeting earlier this week.