Liverpool, Tottenham or Atletico? Dybala has no preference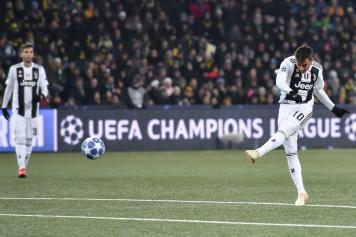 13 December at 10:45
Juventus star Paulo Dybala scored against Young Boys last night but his goal was not enough for the Old Lady to win in Switzerland.
The Black-and-whites, however, managed to win their group. Dybala spoke to Sky Sport after the final whistle: "Unfortunately we didn't make the most of the goal chances that we had in the first half. When they scored the second goal they sat deep and we managed to score one goal. Unfortunately my second one was disallowed".
DRAW –
Juventus, among the others, can be drawn with
Liverpool, Tottenham or Atletico Madrid in the last-16 stage
: "I think you have to face all the best teams if you want to win the Champions League", Dybala said. "I think any of these three would be fine".