Liverpool warned that Napoli star will cost them a huge €65m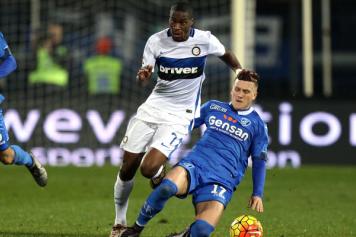 27 February at 12:30
Signing Piotr Zielinski won't be easy, the Corriere dello Sport confirms.
The Polish international has showcased his talent at Napoli, enough to attract Liverpool's interest. Yet, despite the fact that he has only made sixteen starts in all competitions this season, he is worth
€
65 million to the Partenopei.
This may have something to do with the fact that he's netted an impressive seven goals in all competitions.
We reported a while ago that Jurgen Klopp has long been an admirer of Zielinski's, even calling him back when the roving midfielder was still on loan at Empoli from Udinese.
The Pole revealed in 2016 that back then "his head was in a mess" and that he eventually agreed to meet with Klopp.
"There were days when I was walking out of home, looked into my mobile and I didn't know what to do," Zielinski told Poland's Przeglad Sportowy.
"I spoke a lot with Konrad Golos and Tomasz Dawidowski – my managers from the agency representing me.
"Everyone said: 'great offer, Klopp wants you, it's a fairytale in terms of finances'. All fine, but I wasn't convinced.
"I was driving my car and I said to my girlfriend: 'No, red light, I'm not leaving'. I felt great in Empoli, I didn't want to leave the lads when we were battling for the European places.
"My head was a mess. Liverpool finally got a plane and I met with Jurgen Klopp. He said he wanted me in his team. I saw a different world and after returning my head was even a bigger mess."