Loanee star explains Liverpool flop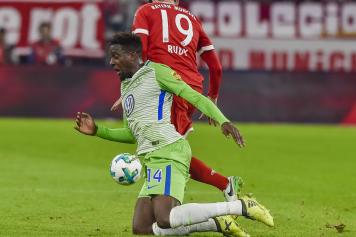 04 October at 18:00
Liverpool loanee
Divok Origi
has released an interview with
HLN.be to explain his struggles during his two-year spell at Liverpool.
The Belgium International was loaned out to Wolfsburg in the summer and is set to make return to Anfield Road at the end of the season.
"I love Bundesliga. It is one of the best leagues in the world", Origi said. "I like Wolfsburg too, I am in a great club with great training facilities. I am happt to have joined this club. English football is very physical, intensity is very high. In Germany there is more space to play the ball."
Many clubs were interested in signing you last summer
"There was lot of interest from all around Europe and especially from England. Wolfsburg made me a proposal three years ago. I had to look to myself and my situation at Liverpool. I noticed that Wolfsburg were the most determined club. I want to grow here, in a club that believe in me."
Did Klopp told you to move to Germany?
"I spoke to him about my situation and we came to the conclusion that a loan was the best solution for everybody. Wolfsburg is the perfect solution. I wanted to go to a club where I would play more games and Klopp wished me a lot of success. Liverpool are following my performance, but it's just not important now. First of all, I have to develop myself and get to my best level again. I scored 21 goals in two years and I guess that's not a bad achievement. There was lot of pressure for me at Liverpool but you can't expect consistency from a young player. I am happy at Wolfsburg but my goal is to return to Liverpool."