Long time Liverpool target now attracting interest from Juventus and Inter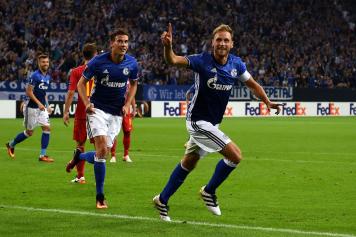 24 August at 09:01
CM.com's Nicola Balice reports on Juventus' transfer strategy for a central defender. Garay? He is a great player, but for the moment there are no concrete negotiations for the player. Thus Beppe Marotta stepped away for a moment, from a deal that would see the Valencia center back as an ideal reinforcement after the loss of Bonucci to Milan. He remains in Juve's sights due to the fact that he is a proven quality international, provided they can present the right conditions before they miss out on the player in just over a week at the fateful August 31st deadline. But there is another track that seems to lead to Turin, and that is the one that comes from Germany. The player is 29 year old German defender Benedikt Howedes, who plays for Schalke 04. Despite a contract that extends until 2020, Howedes is a profile that is becoming a particularly concrete hypothesis for Juventus.
THE POINT - A central defender by preference, but he can also play right-back as needed. Tactically, therefore, in one shot he would solve two needs of the Bianconeri. He has years of experience in the German national team, and he would bring that wealth of international knowledge that would make him prepared for the demands that come with being a Juventus player. Howedes was born and raised in Schalke, and has never moved to a bigger or more prestigious club, a note that makes him even more attractive on the market. Juve have investigated the player's availability is now ready to start contacts with the club, which in the past has turned out to be a particularly tough negotiator, as the Draxler and Kolasinac cases show.
Also on Howedes, there is has been interest from Liverpool for some time, with Jurgen Klopp ready to launch a bid after the positive result of the Champions League playoffs. And now Inter have also joined the race, and after the transfer of Murillo, the Nerazzurri are pushing the accelerator so that they can gain ground on the others. Will it be an Italian derby for Howedes, or an English offer? Or will the settled German stay in the side that has been his home for many years?