Lukaku: Some Man United players were hiding last night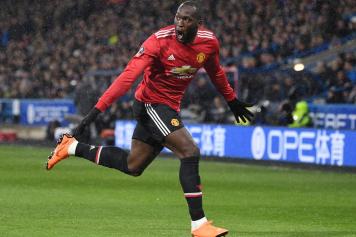 14 March at 19:00
Romelu Lukaku has taken a shot at some of his team-mates, claiming that some Manchester United players were "hiding" during last night's 2-1 loss to Sevilla.
As if being skittled out of the Champions League at the group stage wasn't bad enough, it now looks like there could be some problems at Old Trafford that go beyond the football.
Speaking to BT Sport after the game, the Belgian international said:
"Something was wrong with some players, some players were hiding.
"I think we started the game well, but then we let them get a bit of control in the game. We had a few half-chances but we didn't score.
"Then they scored the first goal and from that moment on we tried to chase the game. Then they scored the second one which was a big blow. At the end we kept pushing, but it was not enough.
"We should have done much better today because with the quality that we have in the team, I think we should have gone through. But we didn't deserve it because we weren't good enough.
"We should have scored earlier, I think maybe in the first half with the half-chances that we created. The last pass today was not good enough -- we always get in the right position but the last pass to each other was not good enough and I think that's what killed us today."
Asked to clarify, the 24-year-old added that:
"I mean in the dressing room because some people were disappointed with the result because we expected better from ourselves.
"We know we have a lot of quality in the team but today we didn't show it. It's difficult for us but we have to bounce back.