Lukaku speaks on 'irritating' defenders and supporters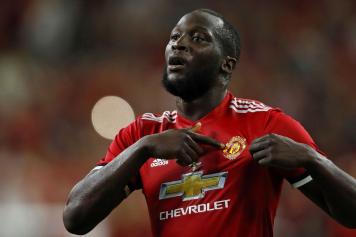 04 September at 12:55
Manchester United and Belgium international Romelu Lukaku has spoken on 'irritating' defenders and opposition supporters.
The striker scored Belgium's second goal as the team saw off Greece 2-1 on Sunday in the World Cup Qualification stages.
After the game, speaking to Belgian newspaper D via
football36
5, he said,
"The defender was irritating. Both verbally and physically. But I don't care. I won and he lost."
Asked why he celebrated the winning goal by cupping his ears towards the Greece fans, he replied: "Because they were also irritating me.
"I had lasers in my eyes, but I expected it. What is the most fun in football is to win matches that take place under such conditions.
"I first prayed on my knees and thanked God for everything he did for my team and for me, and then I called my mum. It's better to celebrate this qualification modestly rather than euphorically, as if we were world champions."