Lukaku: 'There are more goals to come'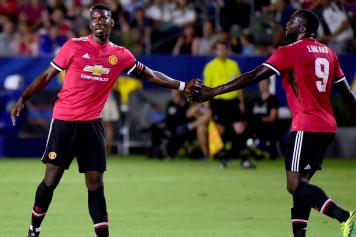 13 September at 17:05
Manchester United striker Romelu Lukaku has after spoken his side's 3-0 victory over FC Basel, according to
MUTV.
"I was looking forward to just playing with this team in the Champions League,"
"We were really well prepared and the result showed it as well but, as we all know, we can play better."
He said: "There are plenty of goals in the team. That's what the fans want, it's what we all want. We work really hard in training on a daily basis and it's good that different people can jump in whenever."
"It's the biggest club in the world," he said. "As soon as I signed for the club, I knew how big it was, I knew what it meant. I knew what the players were like, I really wanted this challenge and I knew about the interest of other clubs for about a year, so it was really on my mind to come and have a taste of it and I'm really grateful I got this opportunity."