Arsenal update: Lyon chief confirms interest in Giroud & gives latest on Lacazette situation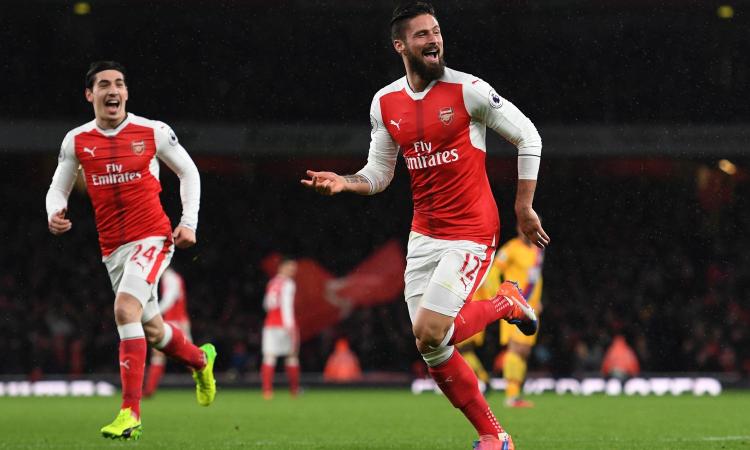 2017-25-06 - 14:20
Lyon President Jean-Michel Aulas has confirmed that the French side are interested in Arsenal striker Olivier Giroud. It's been reported that the Ligue 1 side want the 30-year-old to replace Alexandre Lacazette who has been heavily linked with a move in the opposite direction to The Emirates.

When approached on the subject of Giroud, Aulas explained that; "There has been an approach to Giroud. He is a boy we like, who also scores a lot of goals and who has a lot of ambition for Russia (next year's World Cup). He told me himself that he wanted to take his time, that thing we not completely clear with Arsenal, and he had the secret hope to be the No 1 attacker at Arsenal next season."

The Frenchman has already accepted the fact that the imminent arrival of his compatriot would spell the end of his chances making Didier Deschamps' final 22 for Russia and looks almost certain to be leaving North London.

The final word however, goes to Aulas who was asked to give an update on Lacazette's proposed move to England; ""I don't have the intention to sell Alexandre quickly because there is still the will of Atletico Madrid (currently under a transfer embargo) to return on January 1. Now, I will listen also to what Alexandre says".

"I saw Arsene (Wenger) during the France-England game (June 13). I was with Gerard Houllier (the former Liverpool boss is an advisor to Aulas) and I seemed to understand that he said to Gerard that there could be interest from Arsenal.
"But it is premature to say that things will happen. We need to get in a big transfer first. We cannot let a player of this quality leave without a replacement."