M'Bappe chose PSG because of Zidane, family says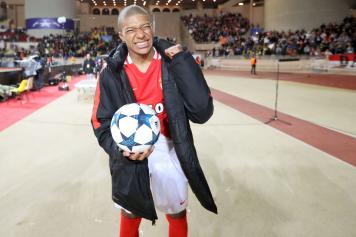 31 August at 19:10
​Kylian M'Bappe's family has explained why he will choose PSG, and it has something to do with Real Madrid Coach Zinedine Zidane.
The teen sensation scored 26 goals in all competitions last season, precipitating a bidding war between Real and PSG - which the latter look to have won with an FFP-dodging
€
180 million loan-to-buy deal.
"Ever since Zidane became Ancelotti's assistant I thought that he would not have the time to pay attention to his development,"
Mbappe's father said to ESPN.
Ironically, the youngster and his family - who are very heavily involved in his future and decision-making - would have liked to work under Zidane when he was still running the Merengues' B team.
"Had he kept going as Castilla's coach we would've chosen Madrid instead of Monaco at the time," M'Bappe Snr. revealed.
The 18-year-old is admired for his pace, for his technique and creativity.
Former team-mate Tiemoue Bakayoko revealed a few days ago that M'Bappe's dream had always been to play for PSG.