'Madness': Monchi reacts to Roma exit talks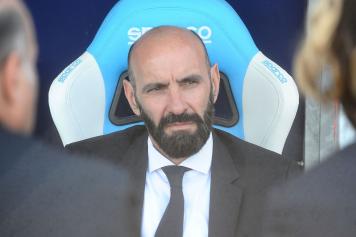 11 December at 22:15
Monchi has no intention of leaving Rome. Speaking to Sky Sport on the eve of the match against Viktoria Plzen,
the former Sevilla DS said
: "The board members have never changed their mind. The confidence is the same, I have said it many times. I hardly lose confidence, if I trust a person. I was confused when I read some things about the situation in Rome. There is 100% of trust because Di Francesco is the same coach who took us to the semi-finals of Champions League and to third place in Serie A: everyone is responsible".
RESIGNATIONS -
" This is madness, I never said it or thought about it. I want to stay here for a long time. As long as I have the trust of the board I want to stay here. I made an important bet coming here and I want to stay close to this company that allowed me to do the director in Italy.
Ritiro
? It's useful to help the player to understand what's right and what's not right. Sometimes the solution comes when the players talk to each other".
Both Di Francesco
and
Bryan Cristante
spoke with media ahead of tomorrow's
Champions League clash vs. Viktoria Plzen. The Giallorossi have already qualified for the last 16 stage.