Maicon: Spalletti like Mourinho 'in one thing'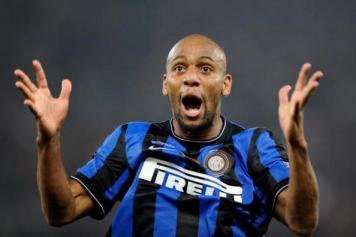 13 October at 15:15
Yesterday, many heroes of the Inter team that won the treble in the 2009/10 season met at the Trento Sports Festival to meet the fans and speak to the media. One of these was Brazilian right-back Maicon,
who took stock of the current situation at the Nerazzurri and what the team can achieve
.
"This team has character, I do not mean as ours did, but it does. After seven years out of the Champions League, this season will certainly give you enthusiasm. Winning against Tottenham and PSV are good signs, they can do great things in the future," Maicon said.
"New signings? Nainggolan is a great friend. I saw him only play great games, but we all know his strength. De Vrij impresses me because he has begun very well, always on high levels.
"But there is another one I like a lot, even though he is not a new signing. It is Skriniar. He already struck me against Napoli, but I saw him on TV from Brazil and he is very strong.
"Cancelo and now Vrsaljko? There are too many changes. When I was there, it was just me...I'm kidding, they are important players. They have done and will do well and then there's Spalletti, who trained me and is a guarantee.
"Spalletti an added value like Mourinho for us? He certainly knows both the Champions League and the league, but at first one needs to understand Luciano's ways and it is a bit difficult. But now we see that players have understood what he wants.
"The derby? A special game. Already the week before you live it in a different way, and the memories remain. My goal in the final minutes remains one of the most beautiful moments for me.
"Barcelona after? We were lucky to face them four times in the treble year, right? In the end, it was great, we learned a lot and we qualified, writing the club's history," he concluded.