'Maicon used to turn up drunk to Inter trainings: here's what Mourinho did'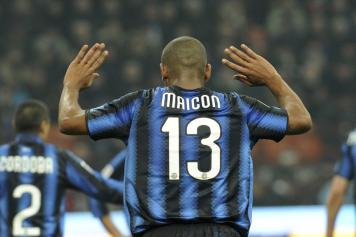 15 September at 11:36
Brazilian right-back Maicon was one of the most important player for Inter in 2010 when the
nerazzurri
managed to win the treble becoming the first (and only for now) Italian team to reach such achievement.
Ianis Zicu spent a few years in the
nerazzurri
academy and he has now revealed what did go on behind the scenes almost every Monday morning when Mourinho was in charge of the
nerazzurri
hierarchy.
"Maicon was so strong, but used to turn up drunk to training",
Zicu told DigiSport.
"On Mondays he was always drunk and once Mourinho had to have a squad meeting to decide what to do."
"He asked everybody: 'How can we train with Maicon fit?'. The players decided to postpone each Monday morning training session so Maicon could be fit to train alongside the rest of theam."
"You know, these things happen. It is up to the team to decide how to deal with a certain situation."