Maldini: 'I survived in the job because of Leonardo..'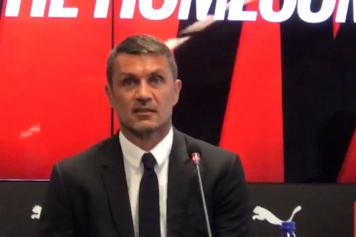 20 September at 21:50
AC Milan sporting strategy and development director Paolo Maldini has revealed the easiest and the toughest parts of his new role at the rossoneri.
Maldini was handed over his current post this past summer, days after the new ownership of Elliot Fund took over at the club and after Leonardo had joined as the sporting director.
Maldini
was recently talking to Sky Sports
about his new role and opened up about the easiest and toughest parts of his job. The Italian revealed that he had initially survived because of the presence of Leonardo by the time he was appointed.
Maldini said: "The hardest part of the job early on was the market.
"I had little experience in negotiations, only thanks to the experience of Leo I managed to survive those twenty days. The easiest part is the management of the locker room.
"I and Leo are trying to transmit those values ​​that we must give out to the players."
Kaustubh Pandey (@Kaus_Pandey17)