Maldini, Ronaldo, Higuain Bonucci swap: Vieri comments Serie A transfers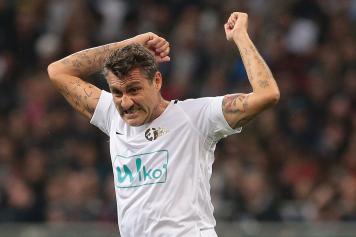 11 August at 17:45
In an interview with QS, Christian Vieri commented on Ronaldo's move Juventus, the Higuain-Bonucci swap and Maldini's return to AC Milan
​What does the purchase of Cristiano Ronaldo represent
?
"
It's the best deal in the last two decades, he is the best player in the world. The game against Chievo will be sold out, Juventus games will be sold out everywhere: for Serie A this is like winning the Lottery. The arrival of Ronaldo shows the enormous power that Juventus has now reached. Now the whole world will watch two games: those of Barcelona for Messi and those of Juventus for Cristiano
".
Inter has strengthened a lot
...
"
Inter is a good team, they made excellent purchases, they bought the right players: if Modric joins, they will be even stronger. The Nerazzurri will need time to recover and reach the Bianconeri's level, even with a coach like Spalletti. He is a very good friend and one of the best coaches around, one with great character.
Another friend of his, Maldini, has returned home
.
"
Finally Paolo arrived where he had to be at Milan, the Rossoneri with him will do great things, because Paolo is a great professional and a great person: serious, honest, transparent
".
In the big exchange between Juventus and Milan, who won in that deal
?
"
Bonucci is one of the best defenders in the world, Higuain one of the best strikers in the world: they both won
".
If you were forced to choose, in your ideal team who would choose: Higuain or Icardi
?
"
I played with the strongest of all, Ronaldo the Phenomenon: I choose him
".
What can Bologna expect from Inzaghi
?
"
Pippo is a great professional, a workaholic, he is very well prepared: he will teach the attackers the secrets of the trade
".
Can Cassano still play in Serie A
?
"It depends on him: Antonio is very strong, if he wants to return, he can still do great things."