Maldini's position also at risk at AC Milan?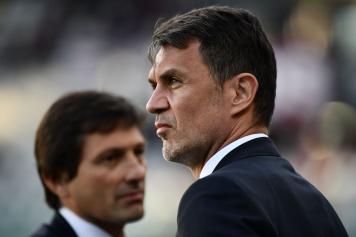 25 May at 09:15
As reported by Gazzetta dello Sport
, everyone is under examination and another revolution could take place after the chaotic last couple of years. The Milanese paper reports that even the position of Paolo Maldini, the right hand of sporting director Leonardo, is uncertain.
Tomorrow it will be which European competition AC Milan will play but in the meantime, the off-the-field situation begins to take shape. Leonardo is most at risk and CEO Ivan Gazidis is at work to close an agreement with Lucas Campos from Lille as his replacement.
However, even Maldini's position is uncertain, with the Rossoneri legend tying his professional figure to that of Leonardo. His position is starting to wobble for other reasons too. Those who chose him as a fundamental figure to strengthen the identity of the club expected greater incisiveness on the part of the strategic director, despite it being his first directorial experience after ending his rich career as a footballer.