Man City and Arsenal face expulsion from EFL/Carabao Cup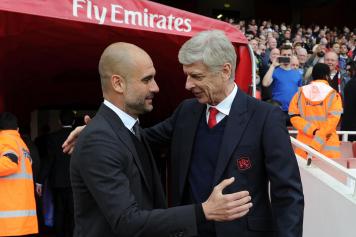 25 October at 13:00
The rebranded Carabao Cup, formerly known as the EFL Cup, has already led to mass confusion, and may result in the expulsions of Manchester City and Arsenal. New rules allow for a fourth substitution if a match goes to extra time. However, the wording in the rule book states the two clubs made illegal substitutions.
Arsenal and Manchester City each used four substitutes in their fourth round victories over Norwich City and Wolves respectively. The issue is not that they used four subs, which is allowed in the competition, but with the timing of their substitutions due to a perceived lack of clarity in the rules.
Both teams made two substitutions during normal time and then made two substitutions during extra time, which has prompted some debate. The confusion seems to stem from the wording of the rule pertaining to the use of four substitutes.
The rules for substitutions in the Carabao Cup state that, when a game goes to extra time, each club participating in the game is "permitted to use an additional substitute (in extra time only)."
While Arsene Wenger was in no doubt that his team operated within the rules, Norwich boss Daniel Farke was unsure and the Canaries are reportedly going to seek clarification from the EFL.