Man City, Guardiola: "We did well but still lost"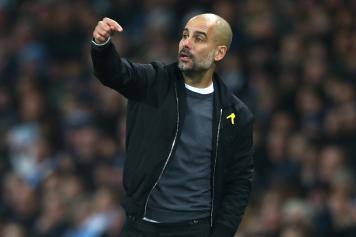 08 December at 21:25
Chelsea took on Manchester City earlier today in the EPL as Maurizio Sarri's team came away with the 2-0 victory (thanks to goals from Kante and David Luiz). Here is what Man City boss Pep Guardiola had to say on the game as he talked to
BT Sport (via Calciomercato.com):
"Chelsea? They did well to attack our left side. I think we did pretty well but we still lost. I think that we played better today than in some games that we won this season but it happens. We played really well in the first half. Difference? Well they took their chances and we didn't. When you play against good teams, you have to take your chances if not, you will often lose. Even so, we were outstanding for close to 85 minutes in this game. We are the champions so everyone wants to beat us. We now want to respond in the UCL. There are still so many games to be played so we have to remain focused on our final objectives...".
For more news visit Calciomercato.com right now.