Man City will sell Sané to Juventus... on one condition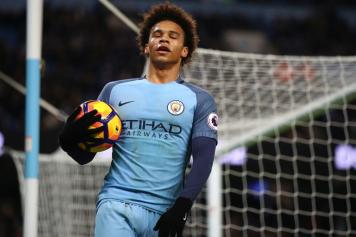 25 September at 21:00
It appears that Manchester City are interested in
Juventus star Paulo Dybala.
The report comes from England, where the press has kept close tabs on the development of the Leroy Sané case.
News emerged recently that the German international - who was famously excluded from the World Cup squad - is in Juventus' sights, but that when the former Schalke man's entourage met with City, they were told that a move away would only happen if Paulo Dybala arrived in exchange.
The Argentine has struggled this season alongside Cristiano Ronaldo, with CR7 scoring three Serie A goals - including a recent winner against Frosinone - against the Argentine's…. zero.
Dybala has scored 68 goals in 144 Juventus games since moving from Palermo four seasons ago.
Yet his dip in form could lead to him being given away if the Bianconeri think they have a good price.
Sané scored 15 Premier League goals last season, adding ten assists and playing a key role as City lifted their third Premier League title.