Man United, Barca are warned: PSG want to sell star full-back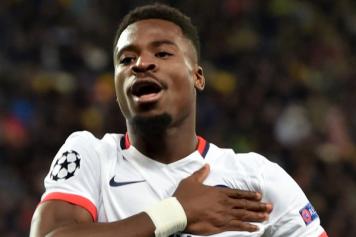 07 July at 14:30
PSG are willing to sell Serge Aurier, according
to the latest reports from Le Parisien.
The Ivorian international is liked by Juventus and Manchester United, but has also been linked to a move to Barcelona, a side known for needing new full-backs.
There is one condition: Paris Saint-Germain would need to find the 24-year-old a replacement before they left him walk. The Ligue 1 contenders are currently being linked to a number of players, one of them being Danilo of Real Madrid.
The former Toulouse man wants to leave, something PSG are going to respect.
While a strong player, Aurier has already got into trouble before, being arrested for brawling for police and also being caught criticising his team-mates on Periscope – though he admittedly didn't know he was being filmed.
Aurier is considered to be an attacking full-back, known for his powerful runs down the wing and his eye for gaps.