Man United legend: Mourinho's time could be up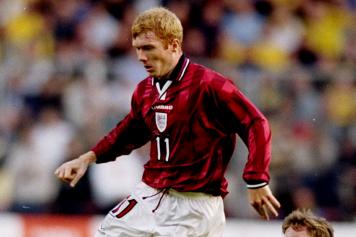 09 August at 16:10
Paul Scholes claims that José Mourinho's time at Manchester United could be
coming to an end quite soon.
The former Red Devil claims that, with the Portuguse man looks unlikely to get the Mancunians competitive, especially with local rivals City looking too strong.
​With many fearing that "third season syndrome" will strike again in the Special One's career (he had similar problems at Chelsea and Real Madrid, and didn't sign on after his second at Inter), it looks like current transfer policy is to not give the Portuguese man the players he wants, a possible sign that the front office doesn't trust him.
"I think a lot will depend on how his team plays, you know," Scholes said.
"If his team don't do well, if they're not playing well, if they're not entertaining people, they're not challenging for the league, then he possibly could go.
"But he's got great experience, he's been at top clubs, he's been in difficult positions before, he's in a difficult position now I think, but he needs to try to find a way to get out of it."
He added: "When you look at Manchester City, possibly Liverpool, I don't think they [United] have the quality of those two teams at the minute. Liverpool have made some really good signings. United finished above them last season.
"I just don't see United getting closer to City. City are a really good side, great manager, some great players, a way of playing that they all know about and Manchester United seem to be not too sure what's going on."