Man United midfielder not interested in Barcelona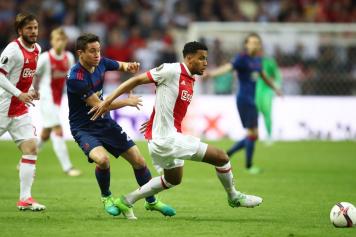 24 September at 16:30
Ander Herrera has been courted by a big name: Barcelona!
ESPNFC's sources tell them that the former Athletic Bilbao man has been followed by the Catalans. There's a particular detail that is of interest here: his deal will expire next summer, and despite months of talks there seems to be no progress on that front.
Previously voted the Player of the Season by Man United fans for the 2016-2017 season, the 29-year-old has filled in as a utility player in recent months, scoring a decisive goal against Chelsea two seasons ago but struggling to nail down a stable starting spot.
While United claim they want to keep their man, it appears that the feeling is mutual, and that Herrera doesn't want to leave.
The Spaniard was used in the defence in August at the beginning of the season, but the attempt seems to have backfired, the former Bilbao man looking poor in the embarrassing 3-0 home defeat to Tottenham in Premier League action.