Man United star: 'Ronaldo influenced me to join this club'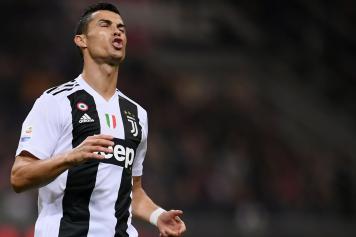 30 November at 09:45
Manchester United summer signing and youngster Diogo Dalot has revealed that Juventus superstar Cristiano Ronaldo was his role model growing up and he aspires to achieve what he did at Manchester United.
Dalot joined United from Porto this past summer for a fee of 19 million pounds. He has made just 2 appearances since then for the Red Devils, as he looks to get rid of his injury issues and fitness problems to play regularly under Jose Mourinho.
The 19-year-old was r
ecently
talking to MUTV
and he revealed that what Ronaldo had achieved at United motivated him into coming to Old Trafford this past summer.
The right-back said: "Cristiano, I don't need to describe him because you already know him.
"For me, since I remember, he was the inspiration to play football and of course, if you asked me if the fact he played here was also an influence to come, then of course I say yes.
"The way he played here, the way he developed, was unbelievable. I want to make that step too, to improve and play for many, many years here.
"He is an inspiration for everyone, for every player, for every young player. To have a player like that in the world, we just have to enjoy it for as long as he stays with us, playing and giving us the opportunity to enjoy his football. "
For more transfer news and updates, click here