Man United target: "Tottenham wanted to keep me, I didn't want out"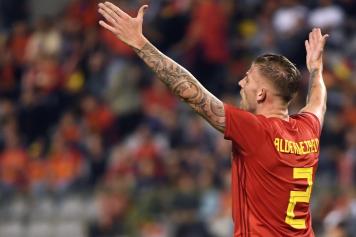 11 September at 16:00
Toby Alderweireld has denied that he wanted to leave Tottenham this summer.
Speaking to the press ahead of Belgium's game against Iceland, the Spurs defender denied that he was close to Manchester United this summer.
He barely played last season, Davinson Sanchez overtaking him in the rankings while Mauricio Pochettino criticized the 29-year-old for not trying hard enough in training.
"Everyone was saying everywhere that I absolutely wanted to leave Tottenham," Alderweireld said as Belgium prepared to face Iceland in the UEFA Nations League.
"That's not true," he continued. "This summer, I quickly understood Tottenham wanted to keep me. So, I had to battle to get my place back in the team. To be in the first team again is a victory for me."
The Belgian has a deal which expires in 2020, and has a release clause of around €27 million in case he can't agree to a new deal next summer.